This stuff will make going to the gym your favorite part of the day
I've recently gotten back to going to the gym regularly (shoutout to my boyfriend Mark for encouraging me and giving me the best workout advice). But that doesn't mean that I always look forward to it. In fact, there's times I dread going.
Like most of us, I need some motivation to workout, especially on those days when I feel sluggish. And I've found that my best motivation is treating myself to cute workout gear that will make me want to run, not walk to the gym because when you look good you feel good.
Disclosure: I only recommend products I would use myself and all opinions expressed here are my own. This post may contain affiliate links that at no additional cost to you, I may earn a small commission. Read my full privacy policy here.
Here are my favorite workout pieces that will make going to the gym a piece of cake: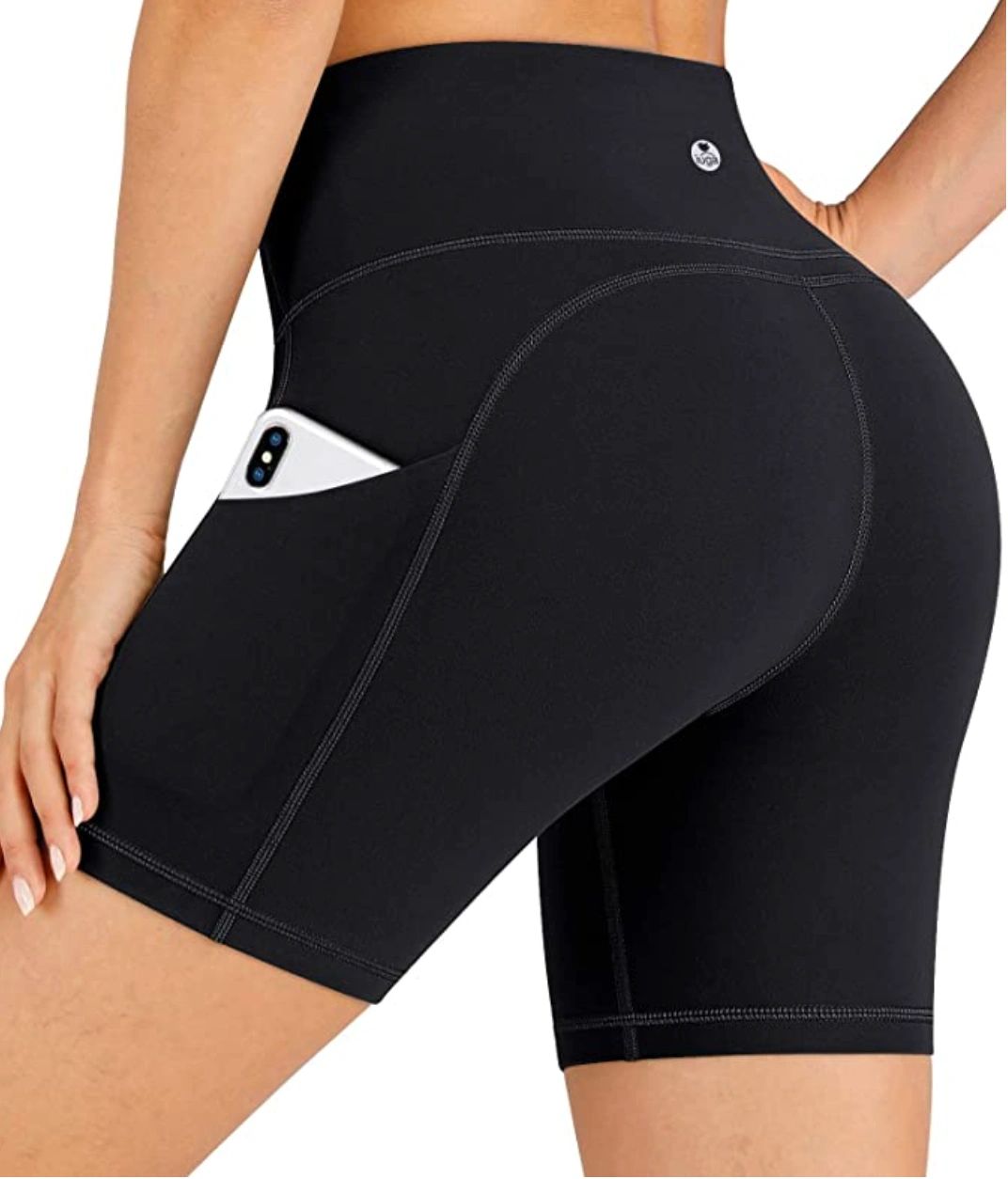 I have these in a couple different colors and holy cow. I am obsessed with them. They're thick, not see-through at all and they suck everything in while making you feel more flexible than ever. They don't roll up at the legs or down at the stomach. They also have the best side pockets that fit everything. I put my keys and phone in the pockets and don't feel them while working out. And they make your butt look amazing. These are a GAMECHANGER.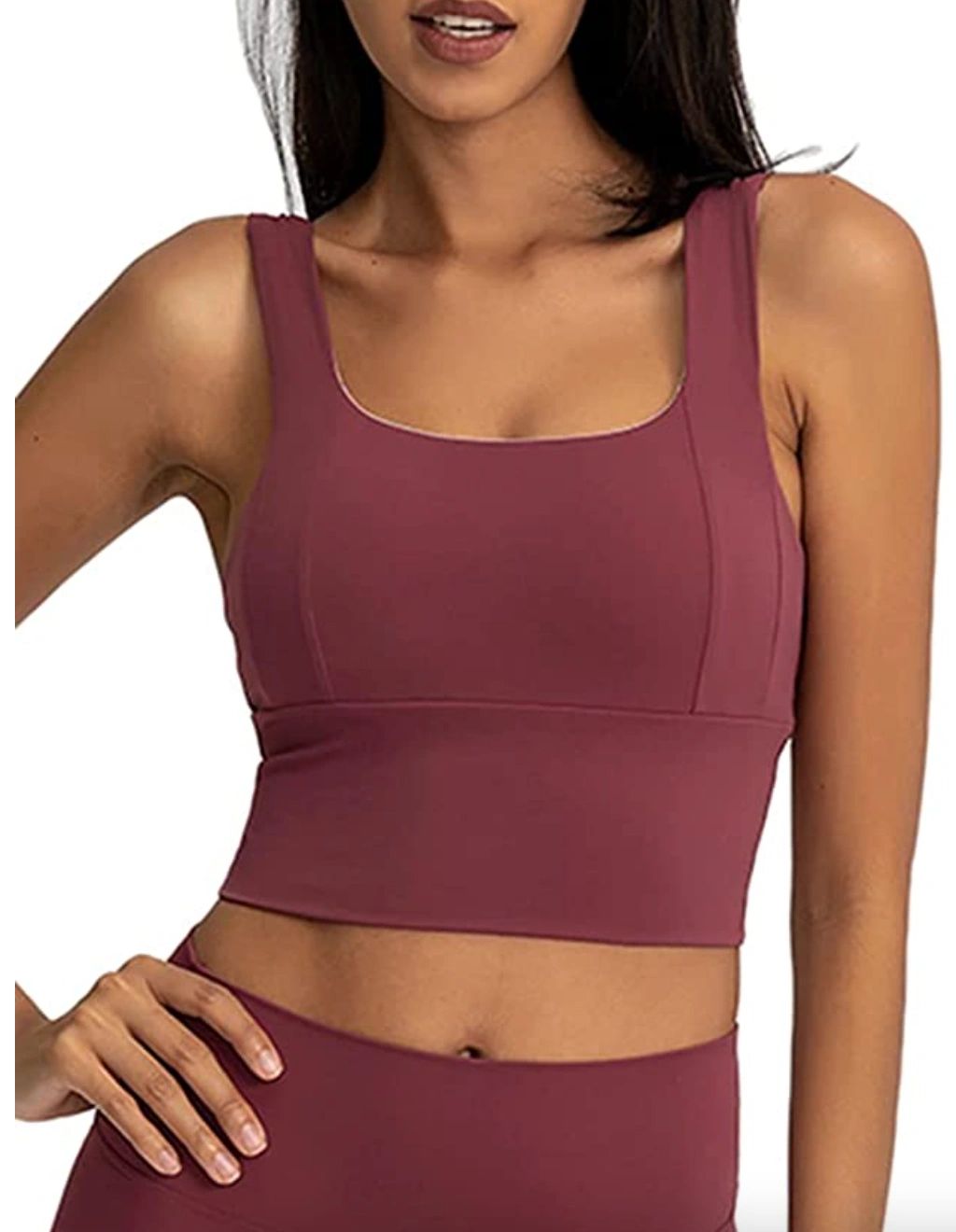 Padded tops are THE BEST when working out. Anything that doesn't require a bra is a plus for me. It makes getting ready for the gym so much quicker because you don't need to find a sports bra and a top and some bottoms that all go together. And what I love about these tops is that they are much less constricting than sports bras but also have a good amount of hold.
Workout leggings with pockets are the best. I don't use a locker and hate having to grab everything with me from machine to machine, so these leggings help a ton. It's also a great option for those of us who like running or walking in the colder seasons so you can exercise outdoors hands-free.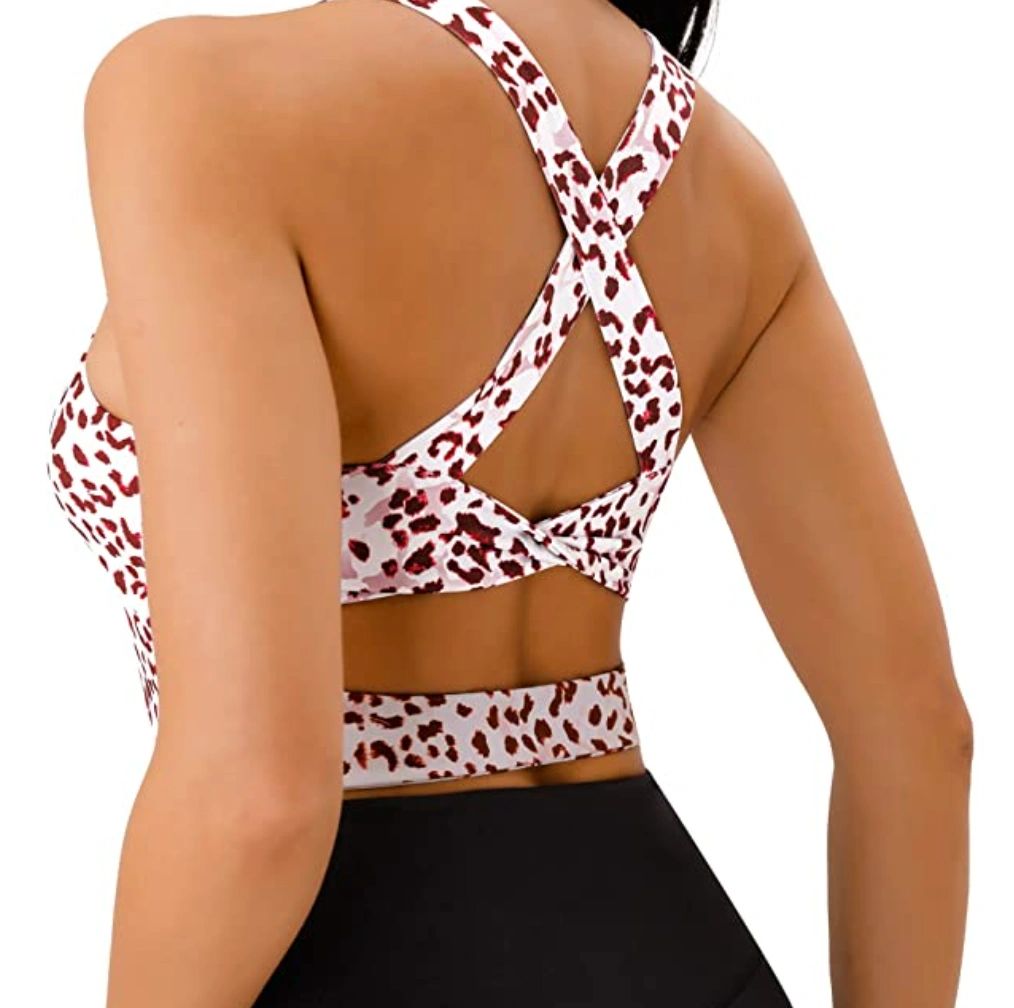 I love these sports bras because they are long enough to pass as a top. They come in so many colors and patterns and have a trendy criss-cross back. And they're SO CUTE. There's days when I drag my butt to the gym and wear big t-shirts from high school and feel like s#!% as soon as I step into the gym. When I wear something cute like this, I get the best workouts ever because I just feel better.
But besides all that, you can also wear these outside the gym as a top and no bra needed. Literally heaven.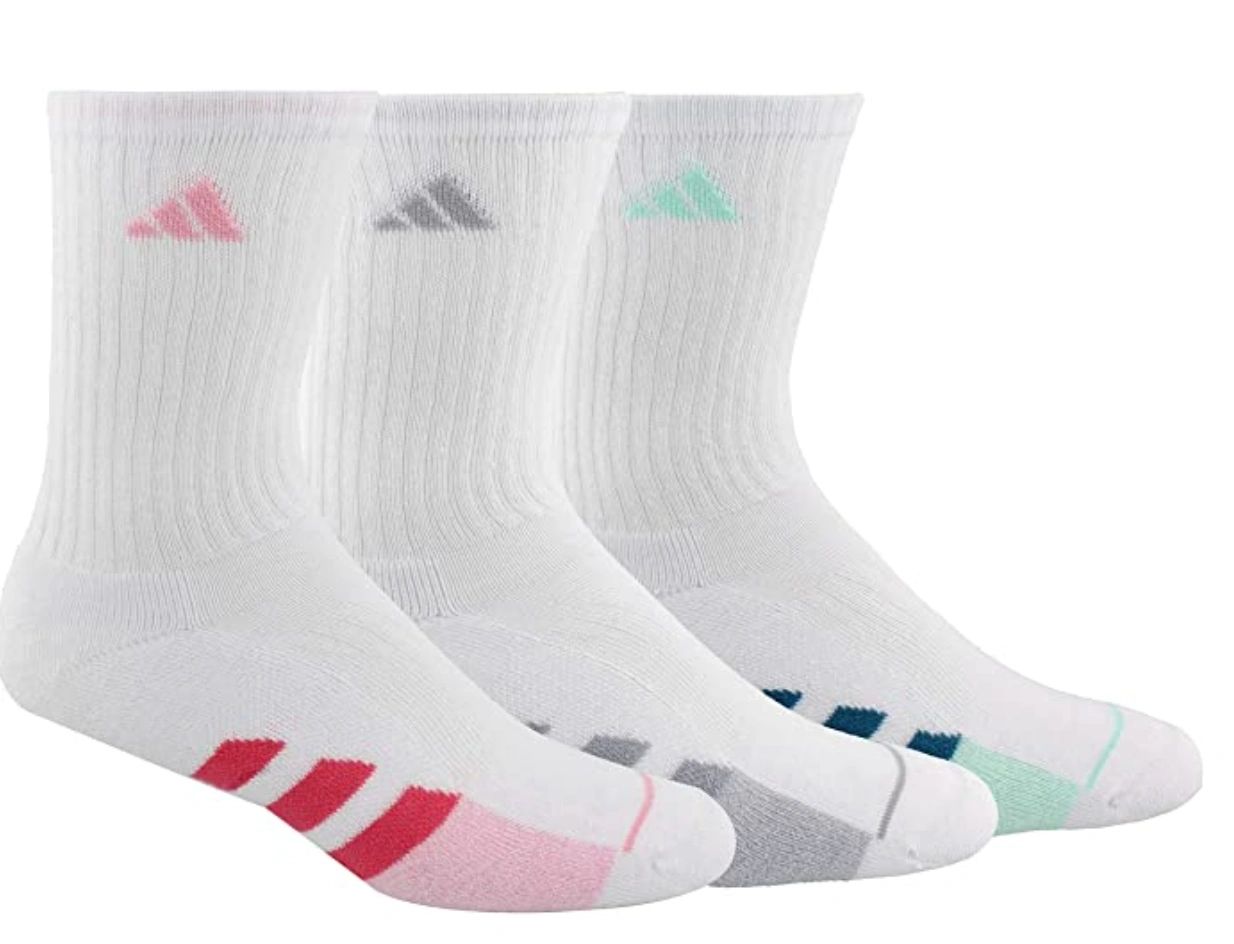 The right socks are KEY for a good workout. If you're wearing regular ol' socks that keep rolling down your heel, how the heck do you expect to get anything done right? These crew socks are not only super in right now (thanks Gen Z for bringing the high sock trend back!) but they're also cushioned and provide support right where you need it.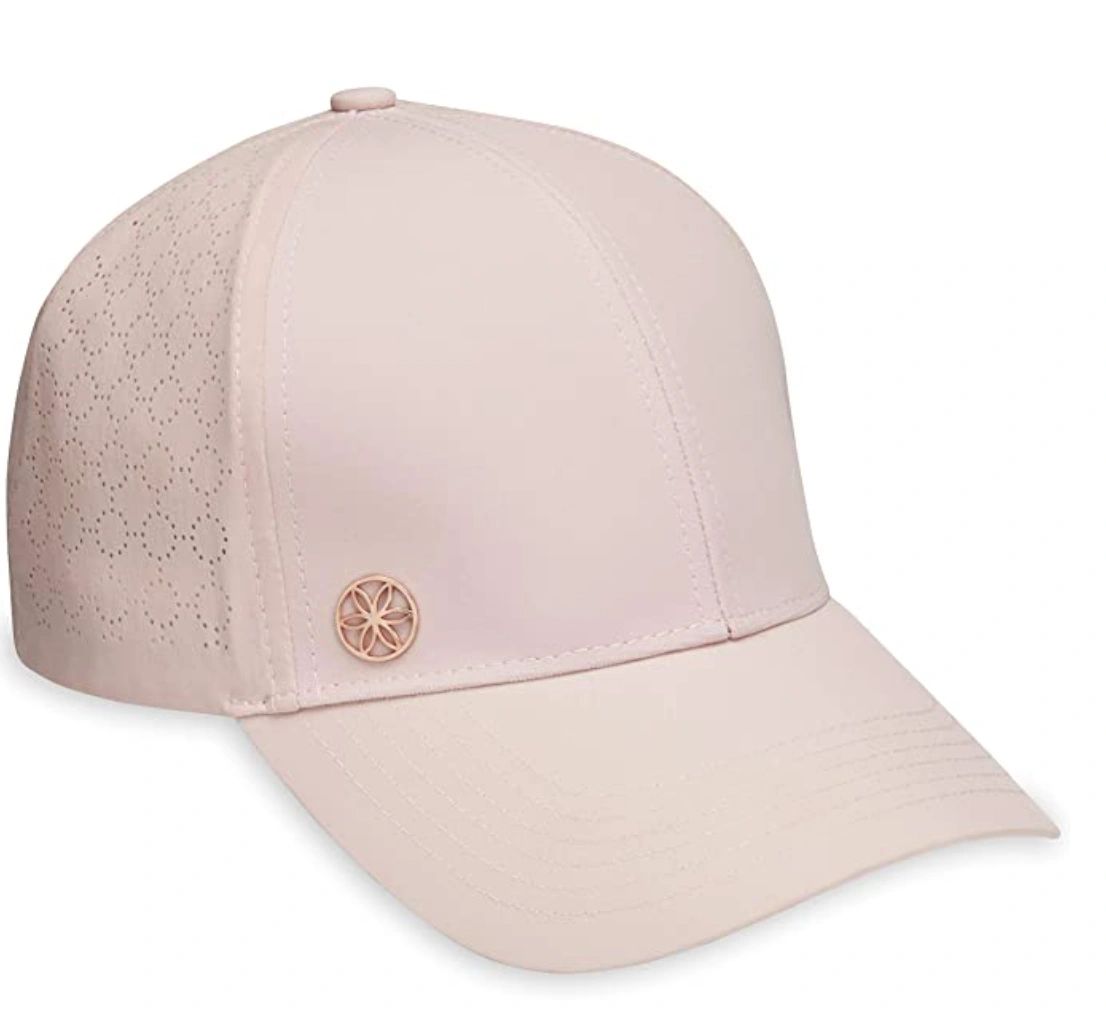 I bought this and it's one of my favorite purchases ever. I'm a big hat wearer at the gym but sometimes I just get wayyyyyyy too hot because of it. When I discovered this breathable athletic cap, my life was forever changed. This is a must-have if you do a lot of cardio, it will prevent you from overheating and no more sweat flooding down your forehead.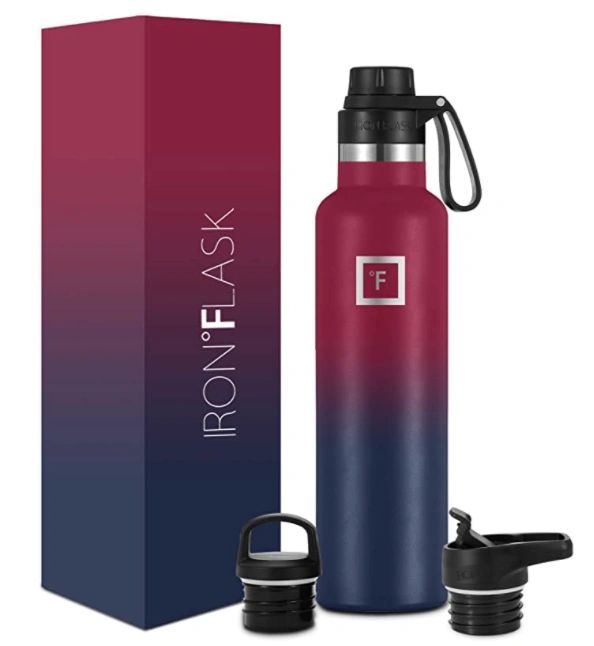 I SWEAR by this water bottle. Shoutout to my twin sister Xhes and her boyfriend Liam who got me and my entire family hooked onto this. I have a couple of these flasks in different colors and sizes and they go EVERYWHERE with me. And I mean everywhere. The Algarve coast in Portugal? Yup. Remote areas in the mountains of Albania? Yup. The boiling hot summers in Spain? YUP. This water bottle keeps ice cubes solid after an entire day at the beach. It lives next to my bed after a night out drinking. So it definitely comes with me to the gym. You get the point.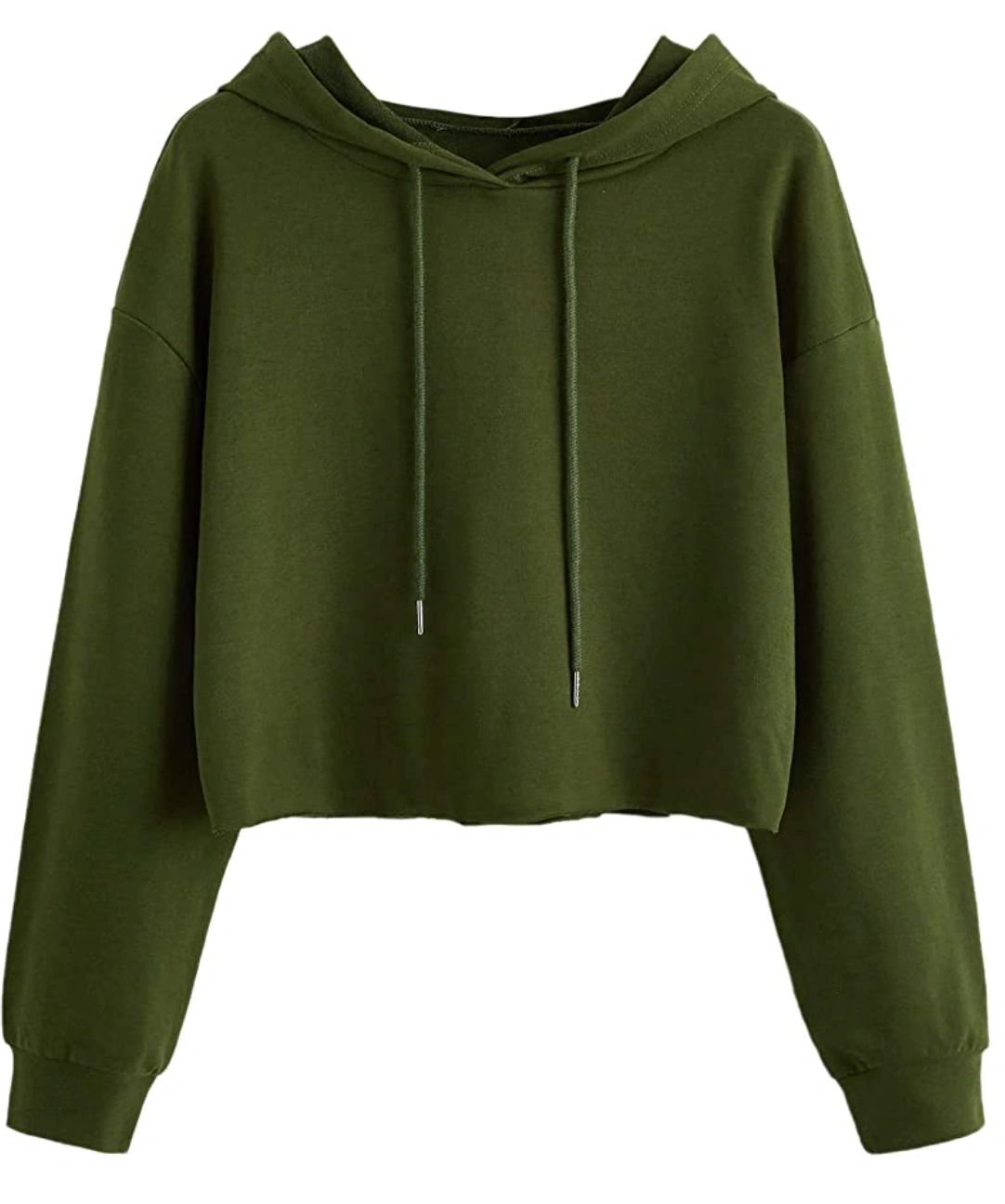 I love cropped sweatshirts for the colder months at the gym (I'm literally wearing one right now as I'm writing this). They're breathable enough where you don't feel overheated, but they also provide the perfect amount of warmth. I wear these regularly outside of the gym too because they're effortlessly cute and easy to style. We love a versatile piece of clothing.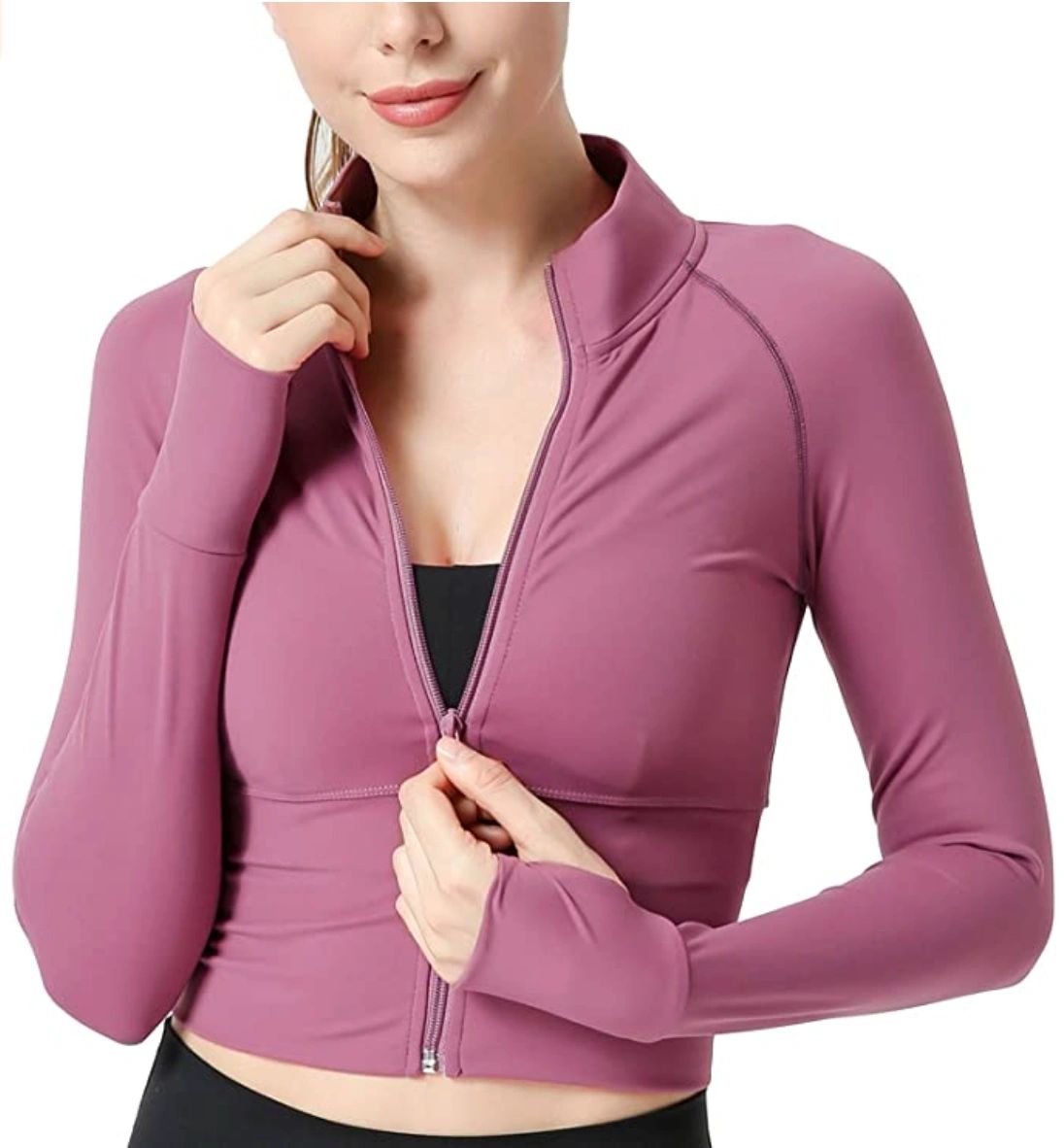 This is another great option for those of us who don't like thick layering at the gym, but need some type of warmth. I wear these workout jackets with just a sports bra underneath, and the thumbholes make it perfect for working out and gripping equipment. It's also a great option for runners or anyone who does outdoor exercise.
I personally don't bring a duffel to the gym, but for those of you who do this is the one you need. It has multiple zipper compartments for accessories, theres a space for sneakers, and can fit weights, snacks, water and more. It comes in a variety of colors and is the perfect size for bringing your gym essentials with you without having to lug around a huge duffel.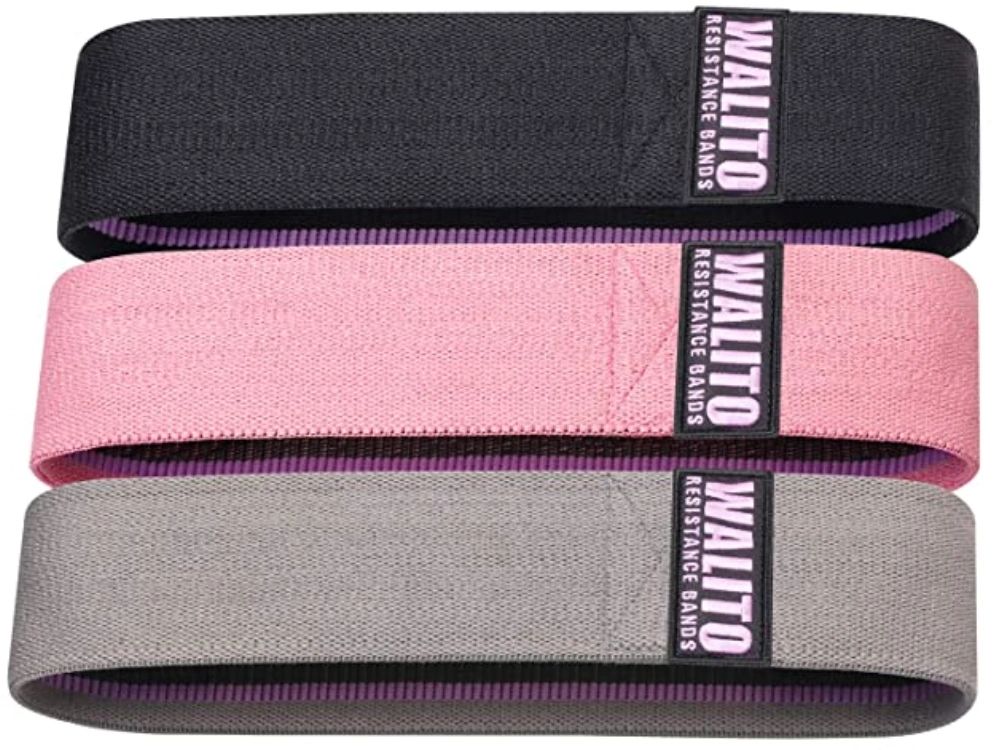 These are the cutest resistance bands I've ever seen. I love this color combo, and they come in other super cute color combos as well. They are highly rated because they are slip resistant and do not roll like the rubber ones do. If you're focusing on glute, leg and arm workouts, you need these bands.
You guys. I went from having a teeeeeny tiny butt to BAM a big 🍑. And I'm going to give you the secret right now. Goblet Squats and Deadlifts with this kettlebell. And my glutes grew QUICK when I started this exercise. There are so many more exercises you can do with a kettlebell that target abs, arms, legs and more. On those days when I feel like not going to the gym, I at least do some kettlebell exercises and it really does make a difference.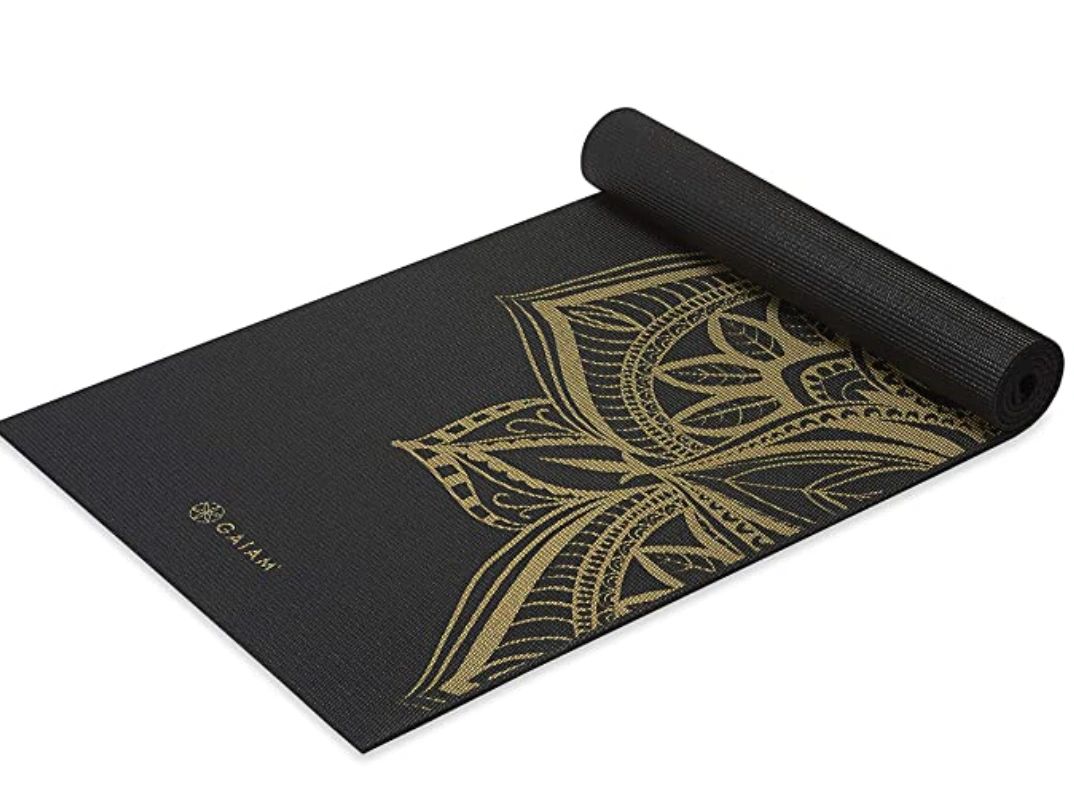 I'm a huge proponent for at-home workouts which means a yoga mat is a must. I love this one because it's non-slip and provides the perfect amount of cushion. It also comes in so many designs to choose from, so you really can't go wrong.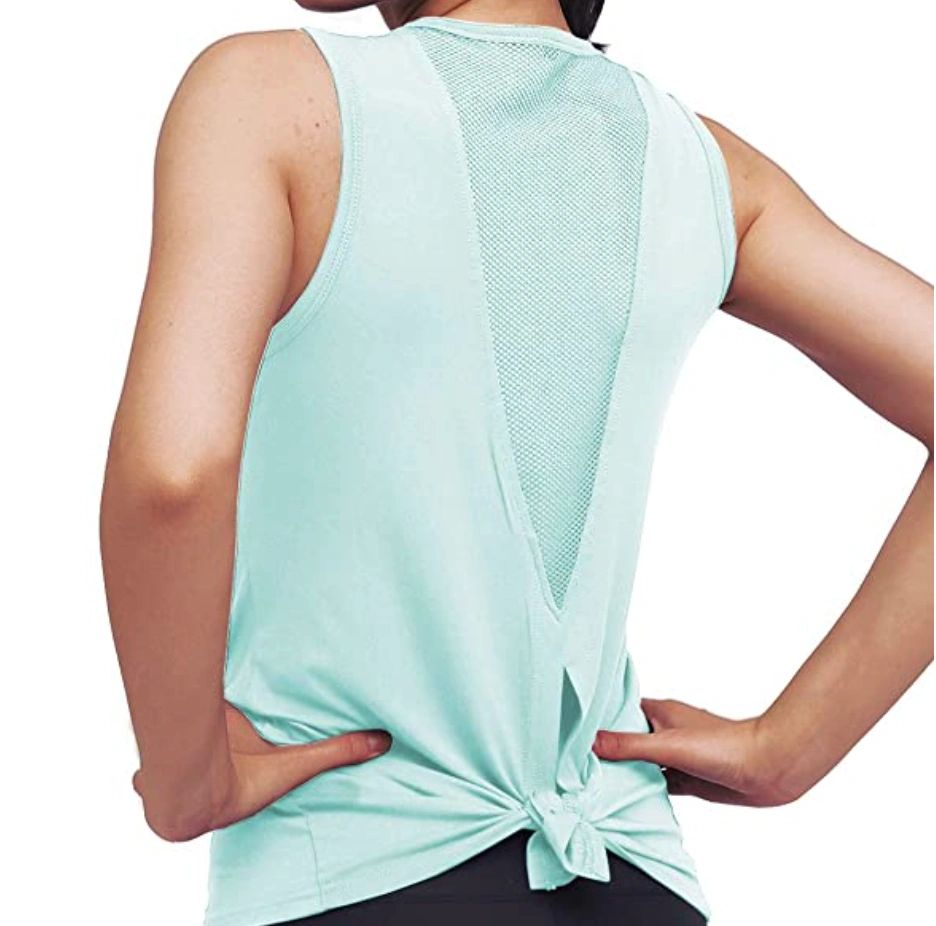 This top is amazing for so many reasons. Besides the variety of color choices and cute design, it's super breathable, has a high neck and dries quickly. It's stretchy, soft and doesn't cling onto you. This top needs to live in every woman's workout wardrobe.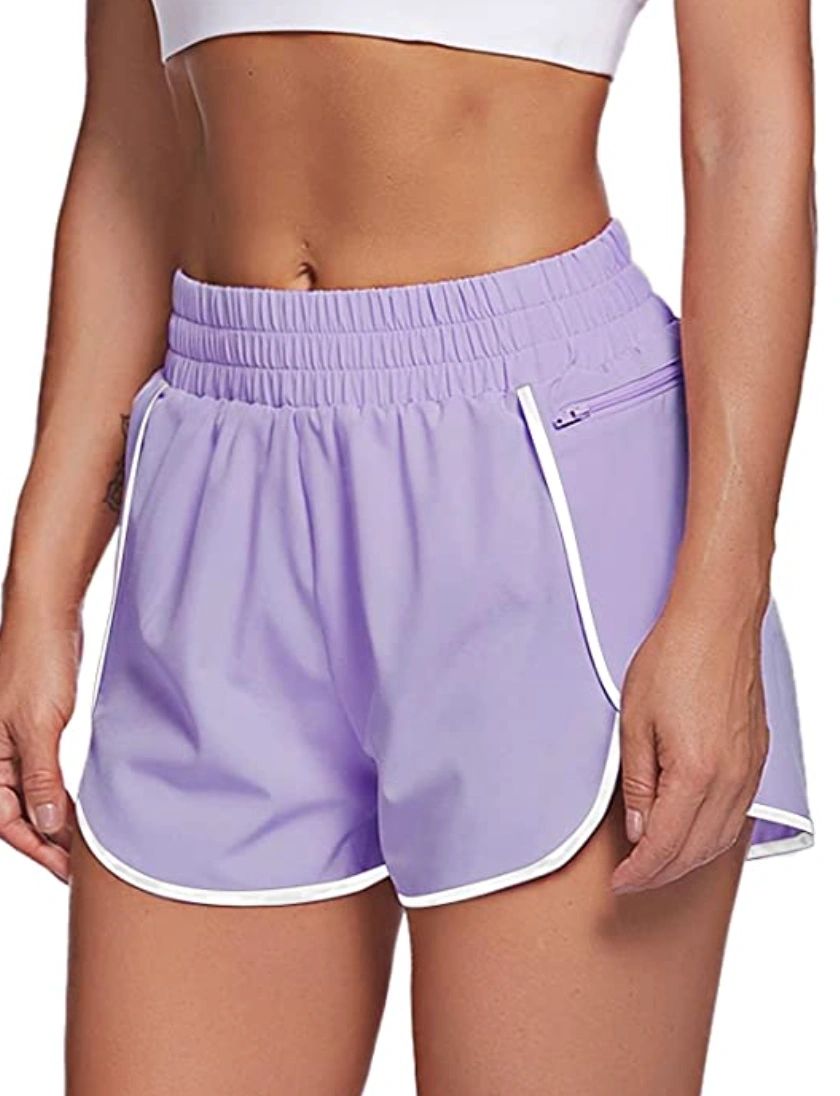 Where do I even begin with these. If I had to describe them in one word, it would be FLATTERING. They look so good on every size. They're high-waisted, have liner in them so you don't accidentally flash the entire gym, HAVE POCKETS and are quick drying. And the side slits give thicker-thighed ladies more room to breathe.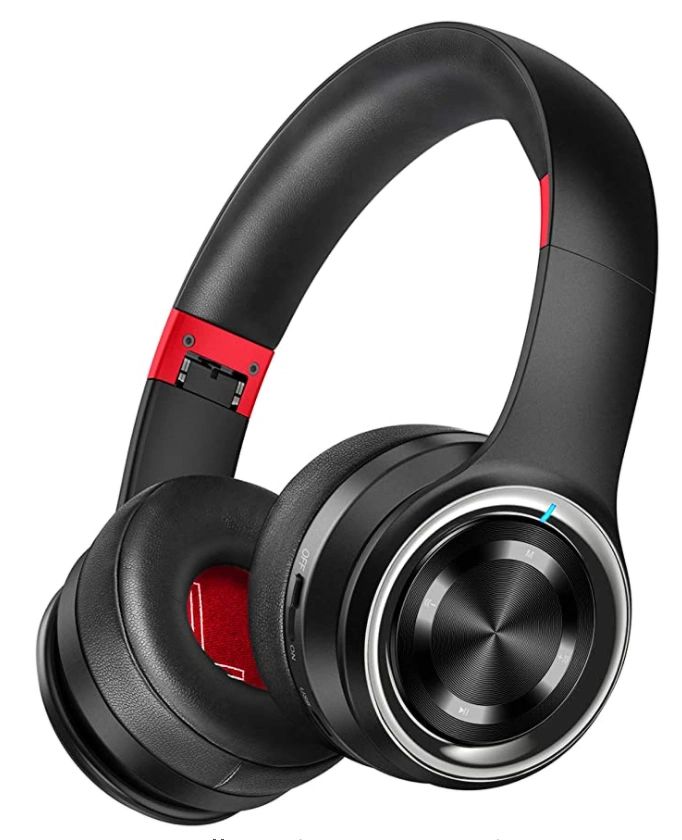 I gave my pair of headphones away when I got my Airpods and honestly regret it. These headphones are amazing. They are noise-canceling, have bluetooth capabilities, are adjustable (which is my biggest concern because my head is tiny), have a mic, volume controls on the headphones, are wireless and rechargeable AND come with an aux cord in case the battery is running low while you're using them.
I always see people rocking these in the gym which makes me think about repurchasing them. They are way less distracting than Airpods which I constantly need to readjust and the controls on the side make it easier to control your music (unlike my Airpods which make me go on my phone to switch songs, which leads me down a notification and social media rabbit hole in the middle of sets).
---
Which piece of workout gear are you most excited to treat yourself to? Let me know in the comments below! 🏋️