Who said Halloween was just for kids?
My friend is having a Halloween party this year and asked for my help with planning. Of course I said yes! But I had trouble coming up with some fun activity ideas. The first thing I think of when it comes to Halloween is bobbing for apples (which is ~gross~ if you think about it). So I decided to do some research, and here are the best adult halloween party ideas I found that you need to incorporate into your party this year:
Disclaimer: All opinions expressed here are my own and reflect my genuine recommendations. This post may contain affiliate links that at no additional cost to you, I may earn a small commission. None of the photos featured are my own. Read my full privacy policy here.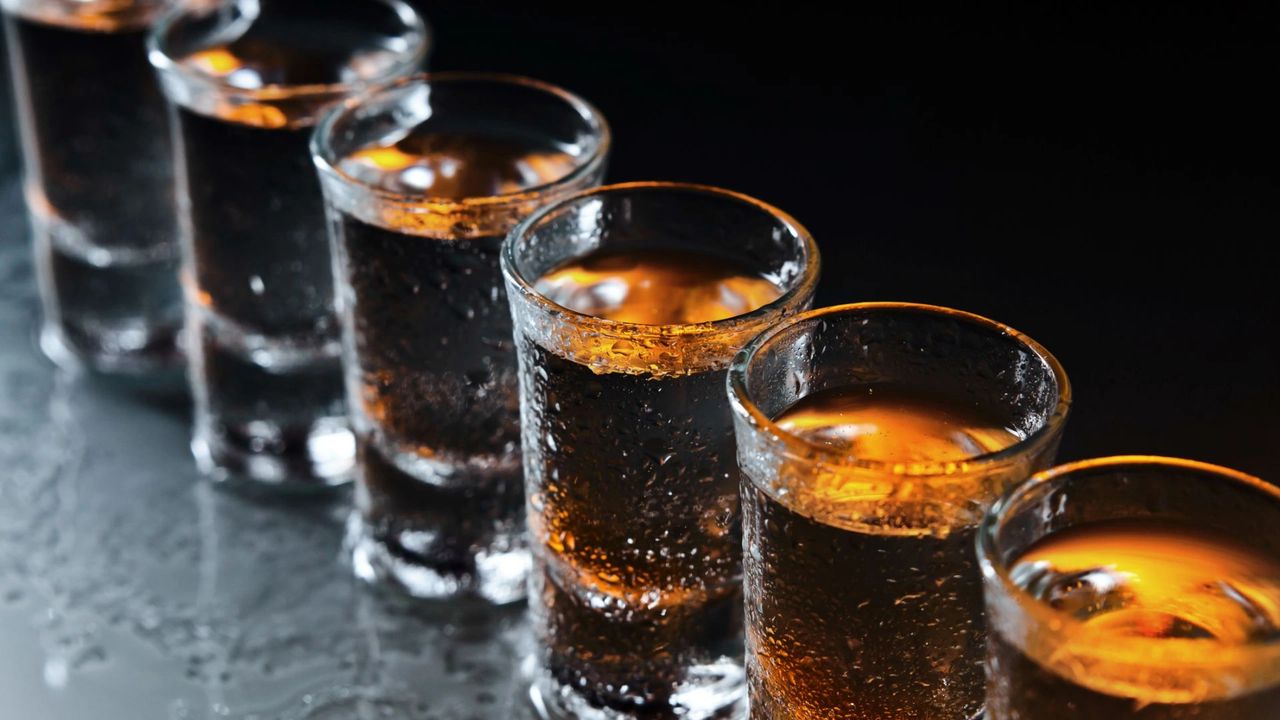 1. Trick or Treat shots
Fill up shot glasses with mystery liquid and have your guests all pick up a shot at once. You can do a mix of different liquids, some can have pickle juice, others apple juice, others water, tequila, vodka, you name it. As long as your guests can't tell what's in the shot. If you want to be really evil, fill them all up with water and have your guests freak out for no reason.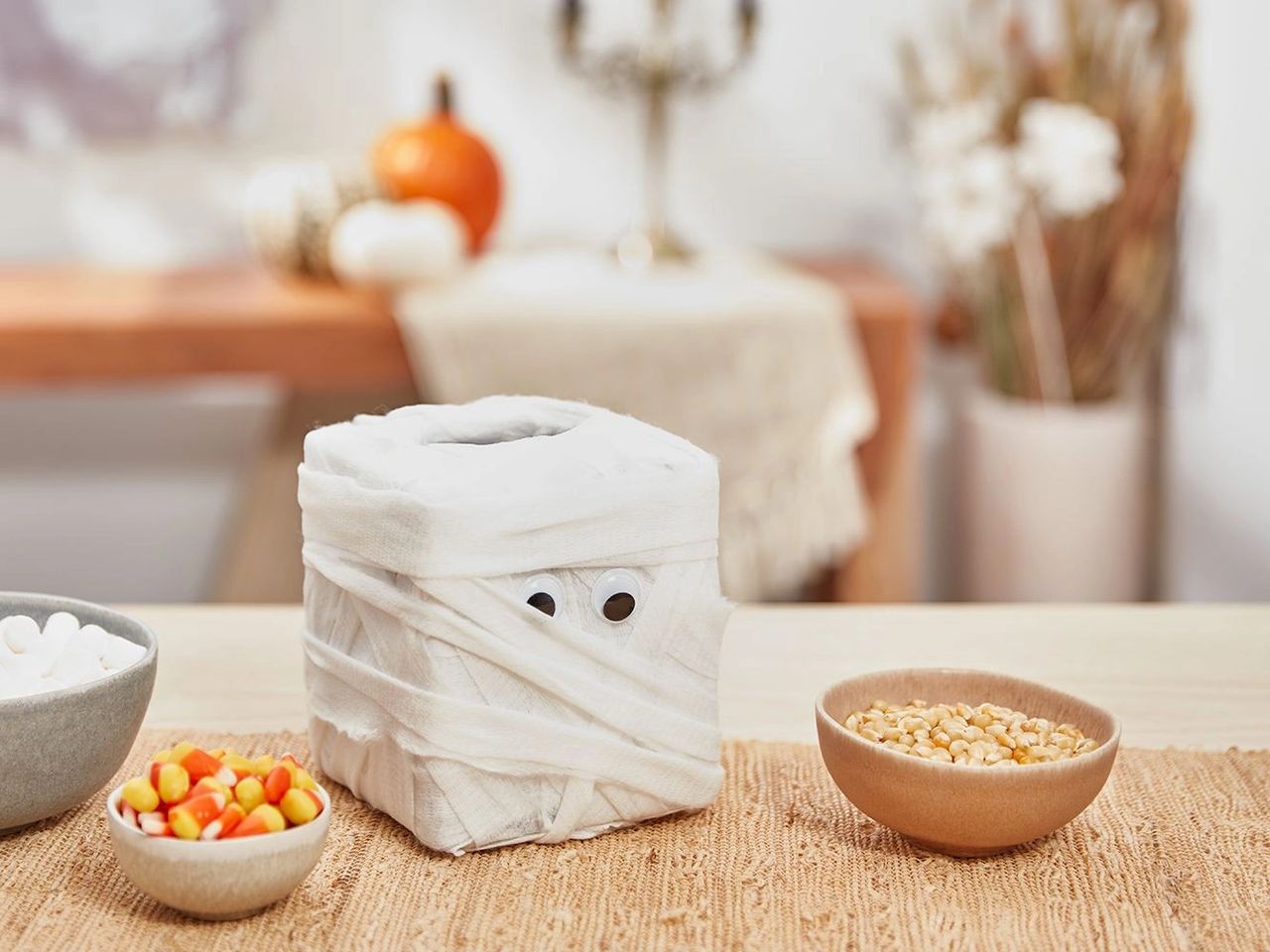 2. The Mystery Touch Box
Get a regular box, cut a hand slot and make sure no one can peek inside. You can decorate the box to your liking like the adorable one above! Fill the box with mystery items, like cold noodles, peeled grapes, hard candies, anything that would be weird to touch if you don't know what you're touching. Have your guests guess what they're touching. This one will bring tons of laughs and freak outs.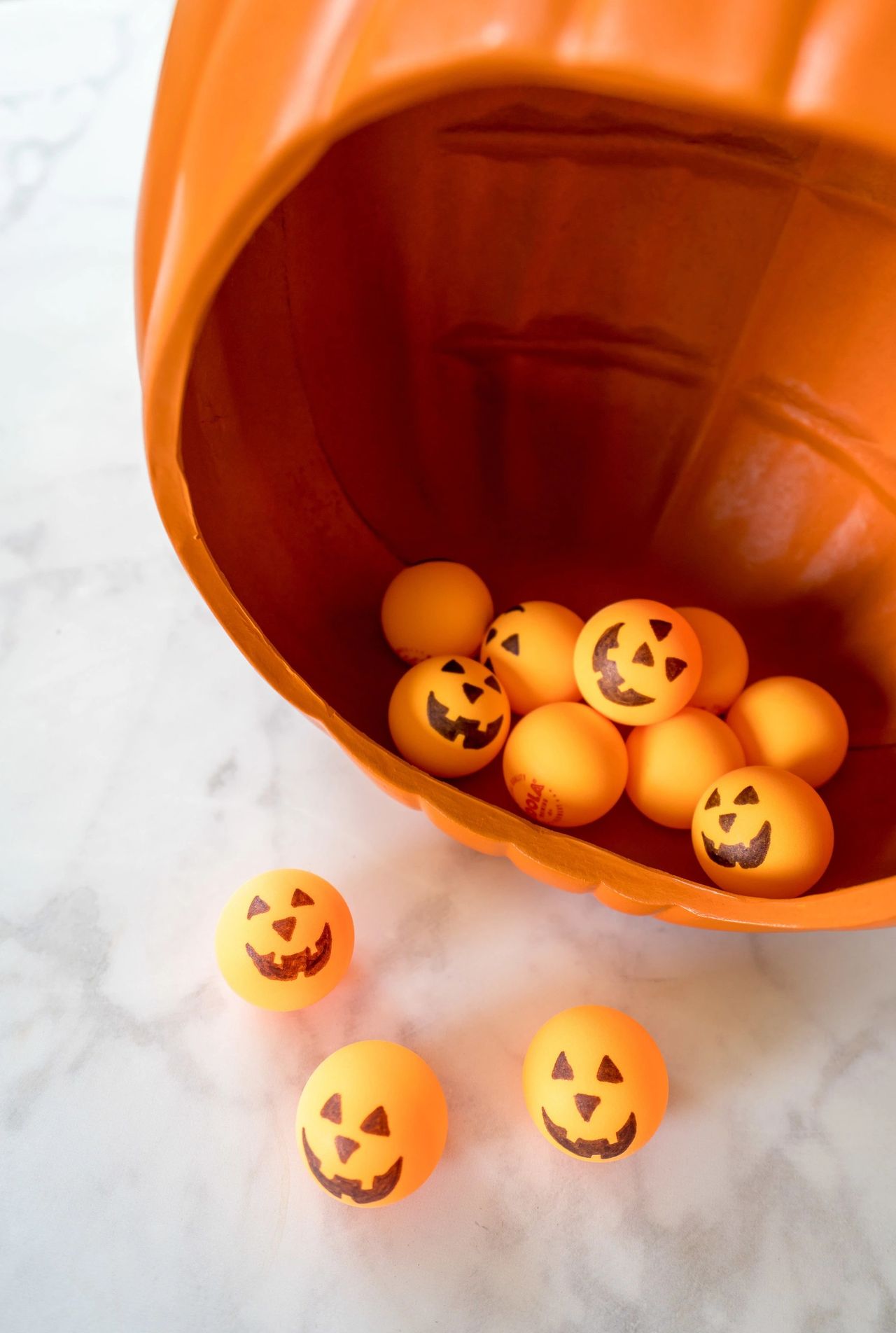 3. Pumpkin Pong
This one is beer pong, but with pumpkin pong balls. Pretty self explanatory, but still a super cute touch on a regular party game! If you don't want to do pumpkin, you can also do these cool glow-in-the-dark eyeball pong balls and cups!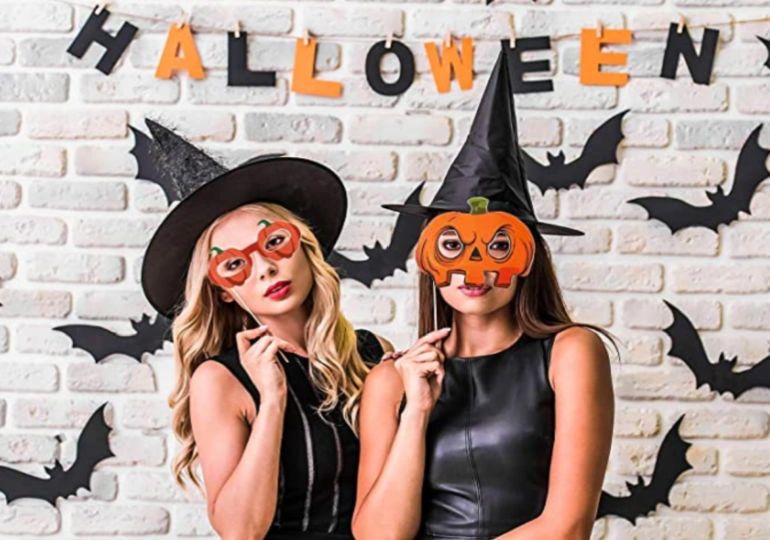 4. A Photo Area
This one is super easy to set up and your guests will appreciate it. You can either do a plain backdrop or have decorations that your guests can pose with. But I think this is a must so that your guests can take cute pictures of their costumes.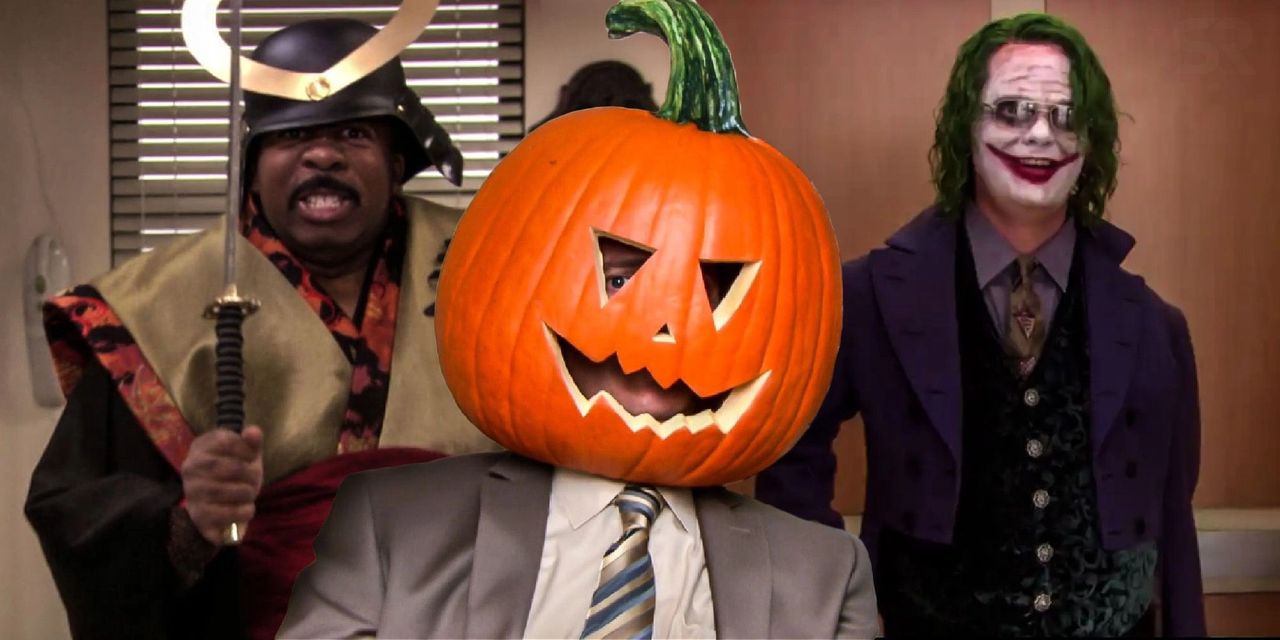 5. A Costume Contest
My friend Juliana came up with this one for her party. Everyone is contributing a small amount of money and whoever wins the costume contest wins the whole pot! You can even make it a talent show, where your guests have to act out what they're dressed as.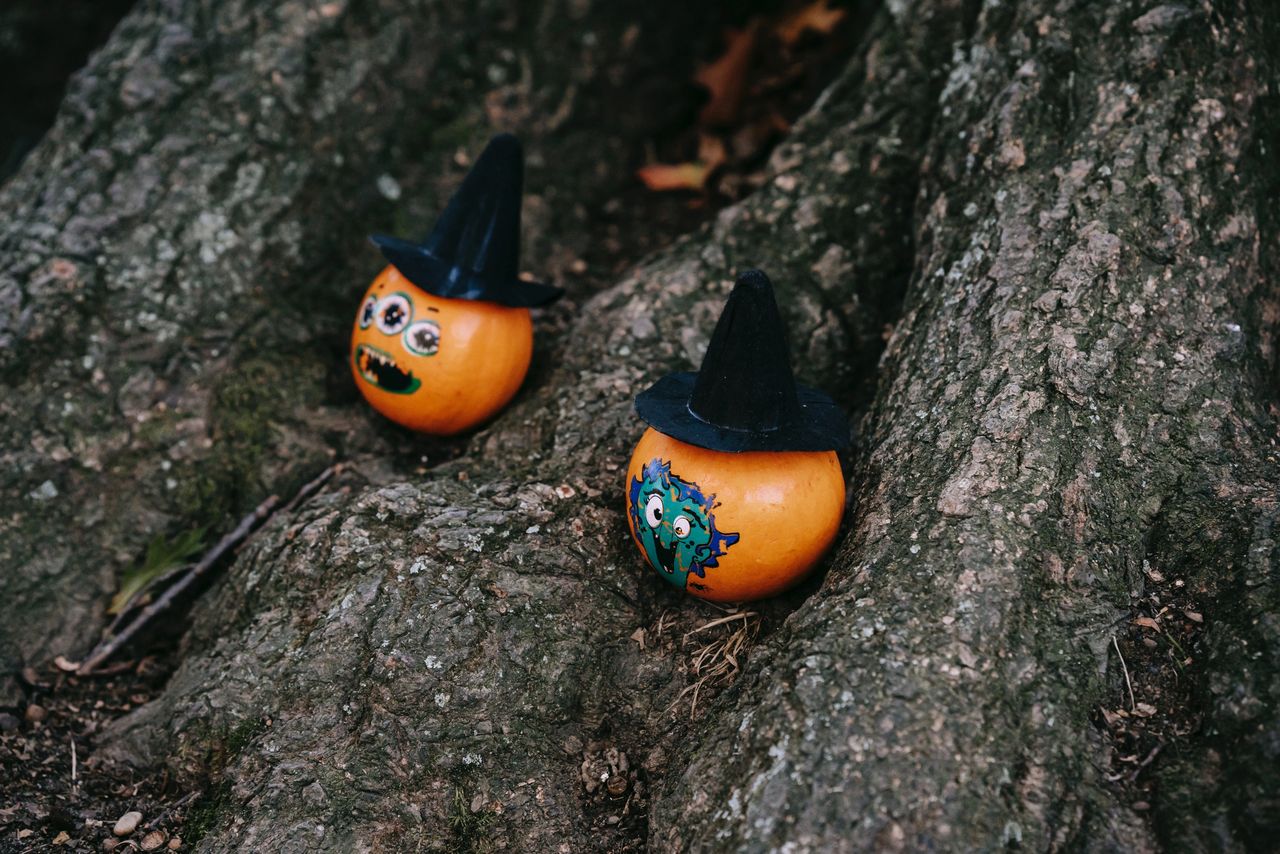 6. Pumpkin Painting Station
This one is a good icebreaker station if you're having people over who don't know each other. Have a little station with tiny pumpkins and cheap paint sets where your guests can take a break and paint their pumpkin and even take it home!
7. Favor station
Speaking of taking things home, a favor station with candies or other treats is a great idea. I'm putting candy and baked goods in cupcake liners and individually wrapped halloween bags so guests can enjoy their treats at the party or take them home.
8. Outdoor Horror Movie Fest
If you're having an outdoor party, set up a projector and a screen (or use the side of your house and a bed sheet) and have classic Halloween movies play in the background! If you're having an indoor party, you can set up your TVs with horror movies instead.
---
Which of these ideas are you going to feature at your Halloween party this year? Let me know in the comments below! 🎃