Finish Off 2021 With This Insane Thriller…
December's Book of the Month is a tale packed with betrayal, family secrets and…a missing baby??? That's right, the last Book of the Month for 2021 is The Couple Next Door by Shari Lapena.
Disclaimer: All opinions expressed here are my own and reflect my genuine recommendations. This post may contain affiliate links that at no additional cost to you, I may earn a small commission. Read my full privacy policy here.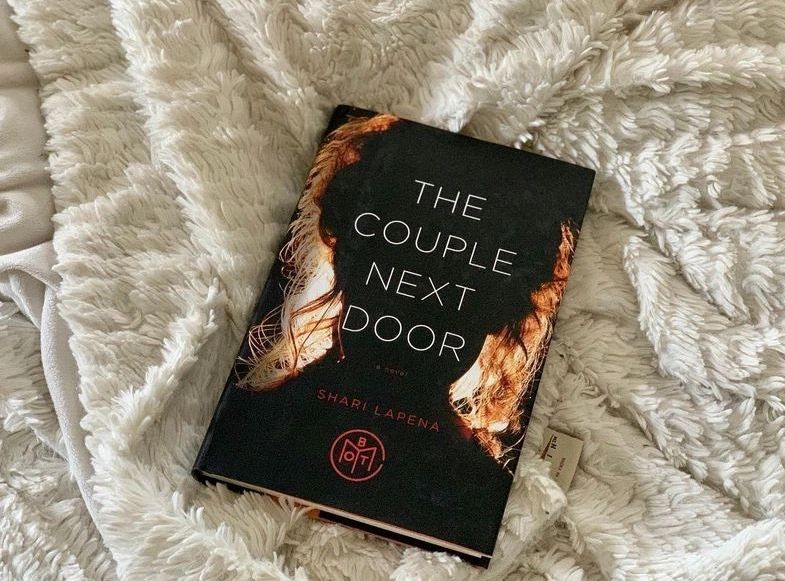 My Spoil-Free Synopsis
On the outside, Anne and Marco Conti seem like the perfect family. They're a young couple living in a gorgeous house with their beautiful baby girl, Cora. That is until they're invited to their next door neighbors adult-only birthday party. They decide to leave Cora in the house by herself not thinking much of it since they'll be right next door and will have the baby monitor with them. But when they get back, they see the front door cracked open and discover Cora is missing. This leads to a downward spiral of accusations and unveils a slew of family secrets. Who took Cora? What have they done to her? And who knows more than they're willing to admit?
My Review
This book had me guessing at every turn. Just when you think you know who took Cora and what happened to her, a new clue gets revealed and turns your theories on their heads. And there's a big reveal at the end that no one sees coming.
This book is beautifully written to show the mental turmoil each character goes through. Shari does a great job switching between each character and their thought processes in a way where you really connect with each one of them. And the plot moves fast which I love, no stale moments here! This book is super entertaining and is exactly what you need to read this December, cozied up next to your Christmas tree.
What the Critics Say
"Brisk prose style and character development are almost beside the point in Lapena's suspense-fiction debut; this is a plot-driven page-turner, and even the most character-focused readers will find it hard to put down."
—Booklist
"Meticulously crafted and razor-sharp. The Couple Next Door lingers long after you turn the final page."
—Harlan Coben, #1 New York Times bestselling author of Fool Me Once
"Exquisitely torturous tension."
—NPR.org
---
I hope you guys get a chance to pick up this book this December! Shoot me an email at info@arleabua.com on your thoughts 💌