This Fragrance Will Make You Smell Rich Rich.
This month's Perfume of the Month is one that has a relatively new cult-following for good reason. And that is…YSL's Libre.
Chances are, you haven't been living under a rock, so you've definitely heard of this perfume. YSL launched their Libre fragrance in 2019 and it's popularity quickly skyrocketed. Since then, YSL also launched an Intense flanker and an Eau de Toilette flanker. 
My personal favorite is the original. The Intense smells a little too mature for my liking and the Eau de Toilette is way to floral for me. I also lean away from Eau de Toilette in general because of the lack of staying power.
This perfume is such a fan favorite that I once went into a perfume shop to look for a new fragrance and the saleswoman said YSL Libre is her absolute favorite and she would bathe in it if she could. I already owned this at the time, so she wasn't saying anything new to me but this just pushed the idea that I'm not the only one obsessed with this.
Disclosure: I only recommend products I would use myself and all opinions expressed here are my own. This post may contain affiliate links that at no additional cost to you, I may earn a small commission. Read my full privacy policy here.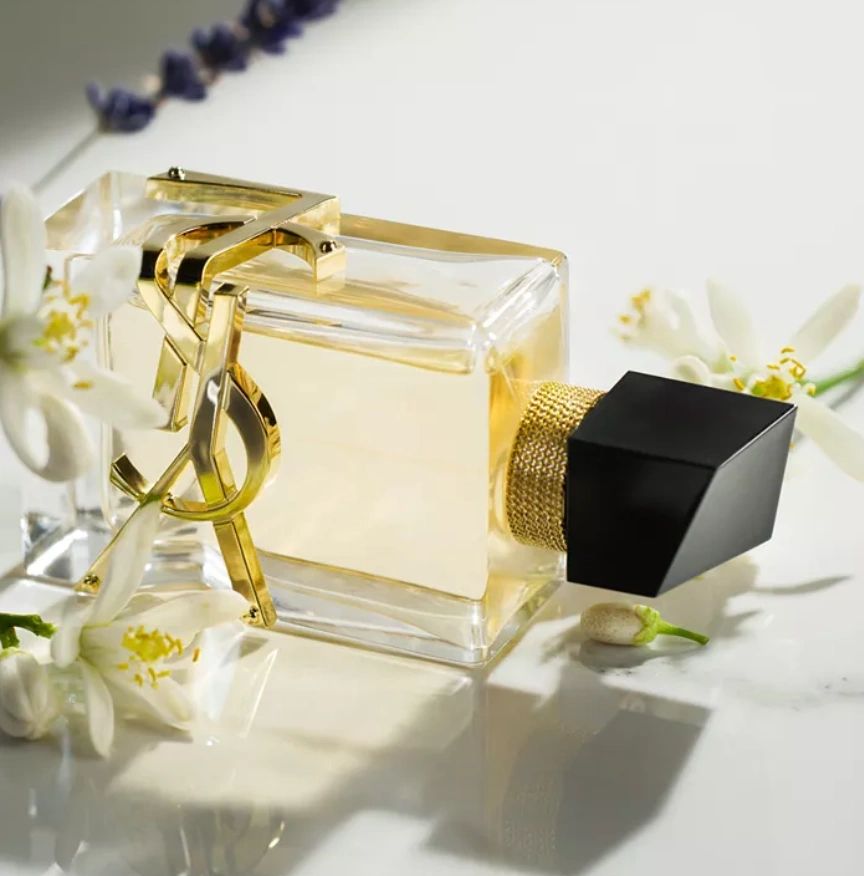 The Notes
Top Notes: Lavender, Mandarin Orange, Black Currant and Petitgrain
Middle Notes: Lavender, Orange Blossom and Jasmine
Base Notes: Madagascar Vanilla, Musk, Cedar and Ambergris
What It Smells Like
This is one of those fragrances that is super deceiving based on the note breakdown. If I saw the note breakdown beforehand, I would've never given this perfume a chance. I hate super floral scents, I hate orange notes and I especially hate anything lavender. However, this fragrance doesn't resemble any of those. I wouldn't describe this fragrance as floral at all, instead I would say it's chic, sensual, bold, feminine. This is something I imagine a black tie event smelling like. 
Why YSL Libre Is Better Than YSL Black Opium
Alright, alright, before I get a ton of hate comments I need to clarify. I've never been a fan of YSL Black Opium. Call me crazy! I do, however, like their "Neon" flanker, but the rest of the line…meh. YSL Libre on the otherhand is such a refreshing scent. It's elegant, not too flowery but just the perfect amount to make this scent seductive and flirty. Black Opium is not a super unique scent in my opinion, and it's so overdone that it doesn't appeal to me. But hey, to each their own.
The Bottle
This bottle screams edgy. The light yellow body, the black structured cap, the gold bottle neck and the gold YSL hardware all contrast to perfectly display the fragrance. This is one of my favorite perfume bottles and is sitting proudly on my vanity.
Do you guys agree with me? Let me know in the comments!