You mean…there's shit to do outside of NYC?? I know, I'm still processing too.
I am a native New Yorker. Originally from the Bronx and eventually moved to Westchester County where I currently live. So to me, anything that requires a transfer on the Metro-North Harlem Line is upstate. And everyone knows there is nothing to do in upstate NY. It's all farms and ranch style houses and snow. Right??
I will not get into the infamous argument of "what is considered upstate" ok? Beacon to me is upstate. It's an hour north from me and it's in Dutchess County. I didn't even know where the f$&! Dutchess County was. And I had never heard of it until multiple friends of mine urged me to go up with them for a day trip.
Now I'm a regular there. They have amazing restaurants, boutiques, bars and the scenery is BEAUTIFUL. It's a must visit in the fall. Plus there's free street parking!!! (If you're from the city or Westchester you know how big of a deal this is).
Beacon is the cutest fall getaway if you live in lower NY. My friends and I always make a couple trips up in the fall and just wander around window shopping and bar hopping. And our last stop is always the decommissioned train tracks so we can take cute pictures by the waterfall.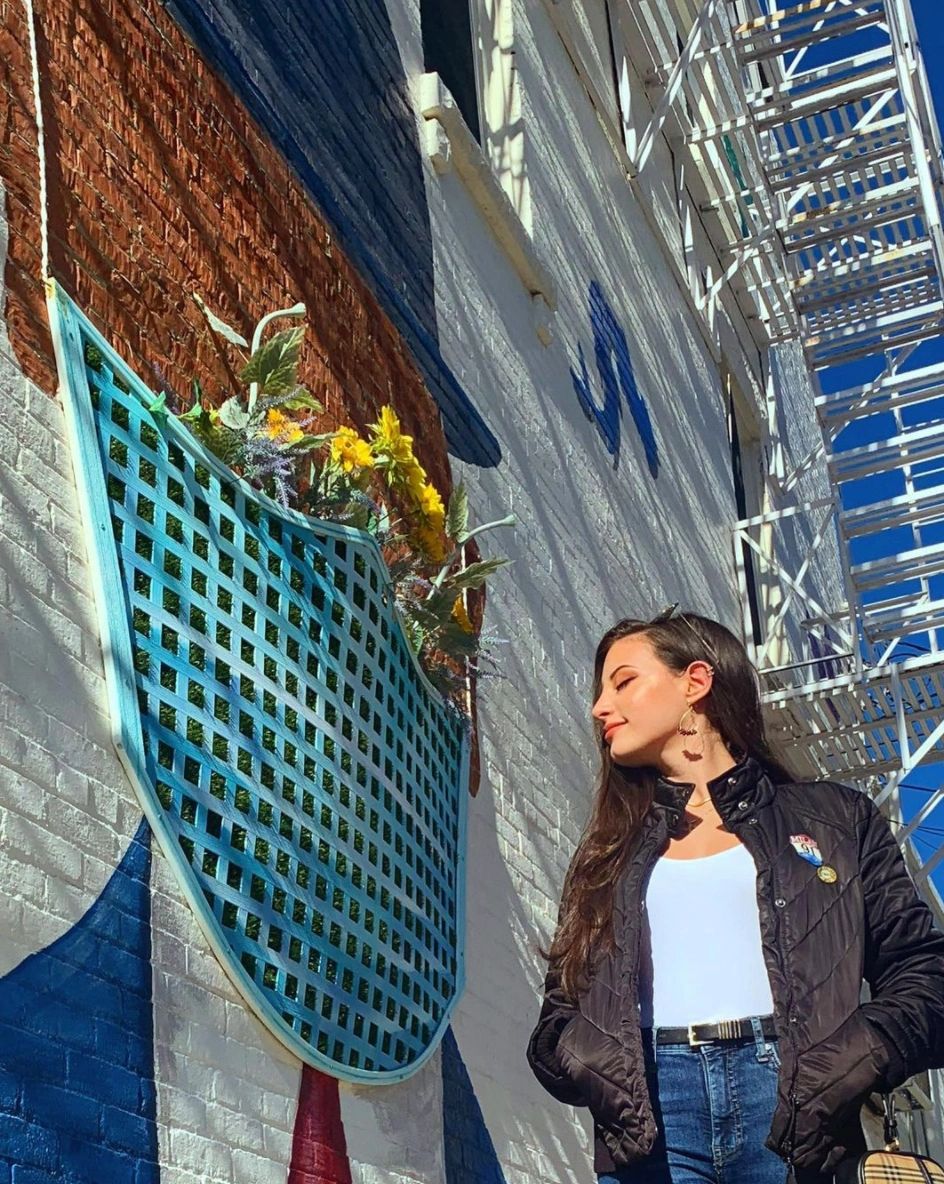 This town is super artsy. There's tons of cool wall art and murals everywhere. So many photo op locations.
Even if you're camera shy, there's tons of artsy photos you can take. This town is surrounded by beautiful nature, tidy and minimalistic holistic shops, beautiful clothing and jewelry boutiques, an old school movie theater and even a cat cafe.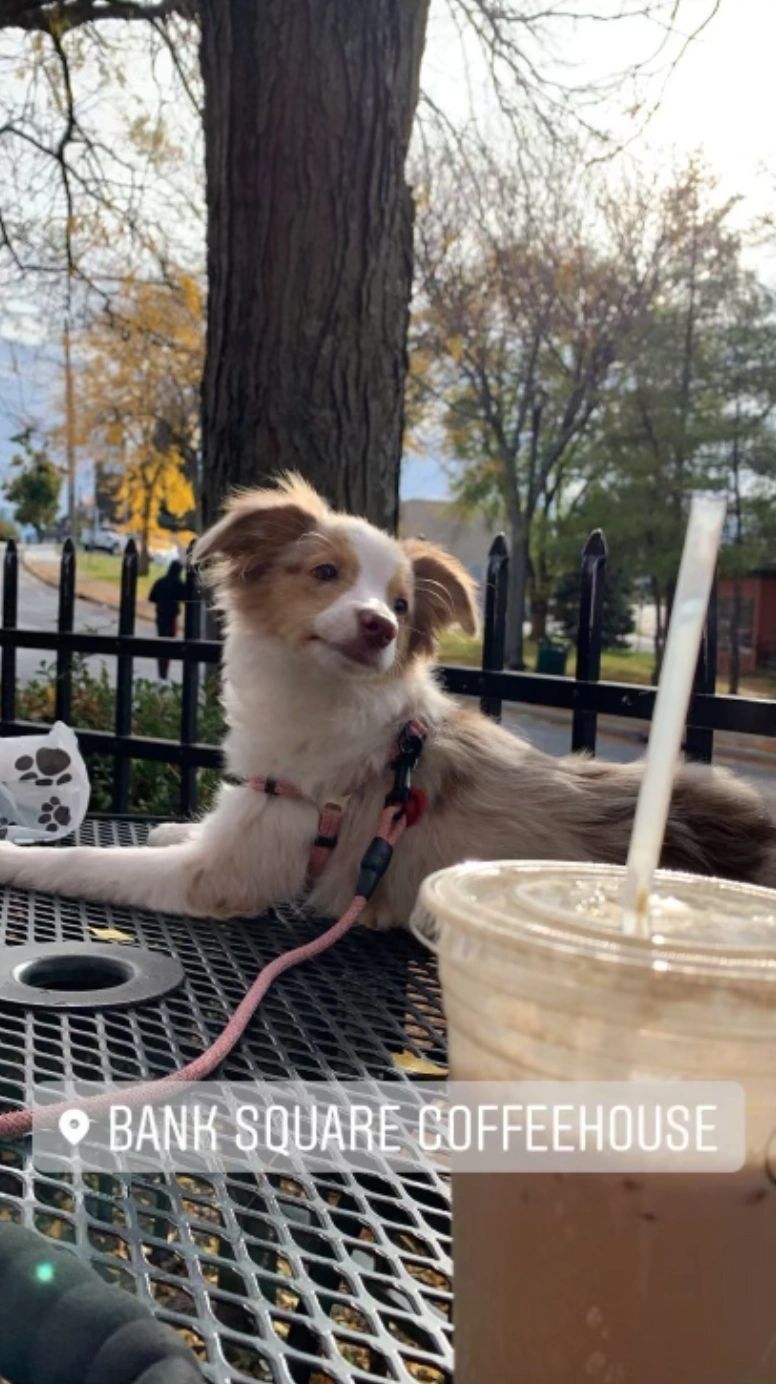 My go-to first stop is always Bank Square Coffeehouse. They have tons of outdoor seating on their patio which is blanketed with fairy lights, or if you prefer to charge your devices they also have lots of indoor seating including window bar stools and comfy couches. Like a true local hipster coffee shop, they have tons of artisanal coffee with all the milk alternatives your lactose intolerant heart desires. They also sell beer and other alcoholic drinks, win-win! And they're super dog friendly.
Other honorable mentions are Baja 328 if you want a massive order of tater tots as well as amazing tacos and strong drinks, Glazed Over for handmade customizable donuts and Royal Crepe Cafe for Albanian byrek as well as a European chocolates and other imported goods.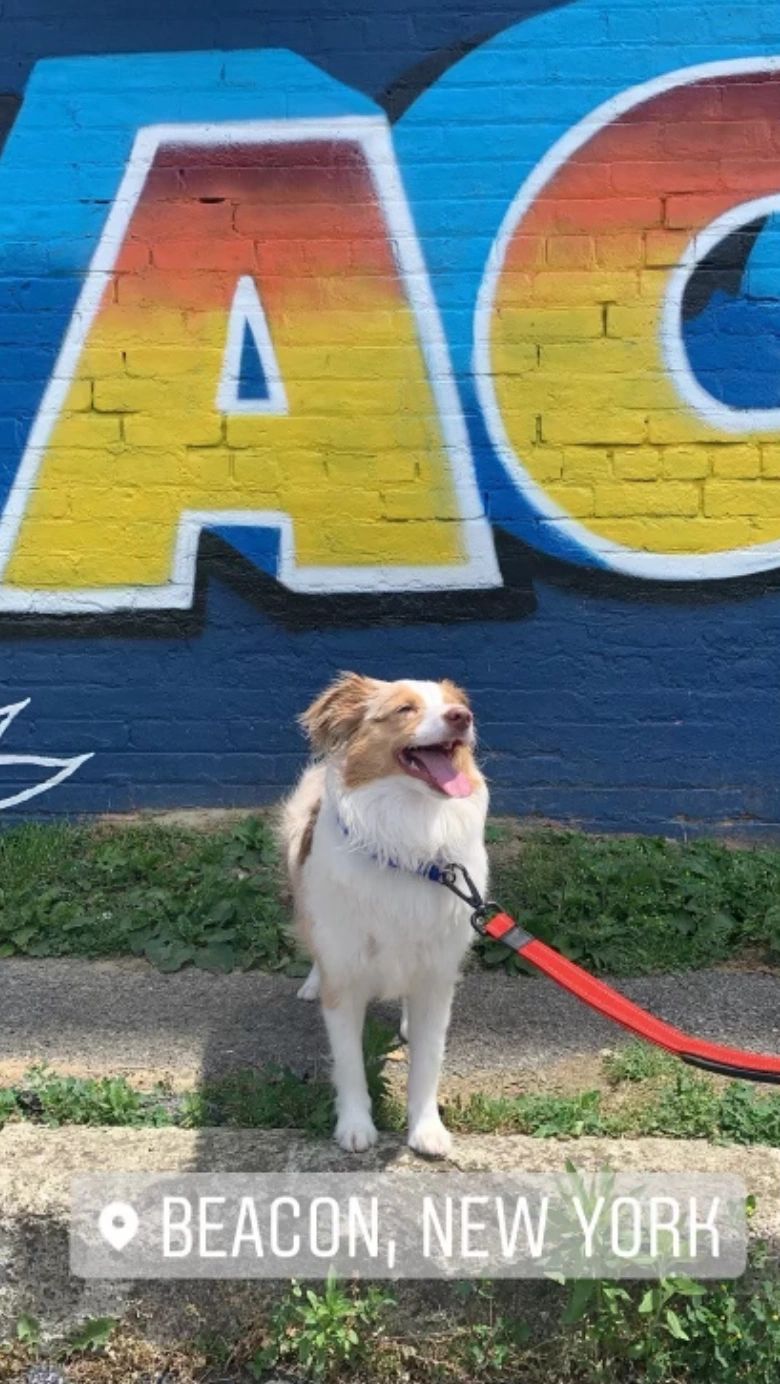 My doggy niece Ruby (aka the reason I live) loves it here. Beacon is super dog friendly. There's water bowls outside practically every shop. Her favorite spot is the Beacon Barkery where she gets her favorite treats. This place has the cutest doggy cookies and even has doggy ice cream. Plus the staff is super friendly. Once you leave the general vicinity of NYC people start to get nicer. I'm sorryyyyy I love my fellow New Yorkers, but it's a fact.
No, this picture didn't come out of a Wes Anderson movie. This is the bathroom in the Vinyl Room, a super lowkey music themed bar. The service and drinks were amazing and the atmosphere is so chill. Unlike most hipster-y bars, this one was super clean! I was also pleasantly surprised that my drink came out to $10 (same cocktail is usually $14 everywhere else). Awesome vibes and awesome prices.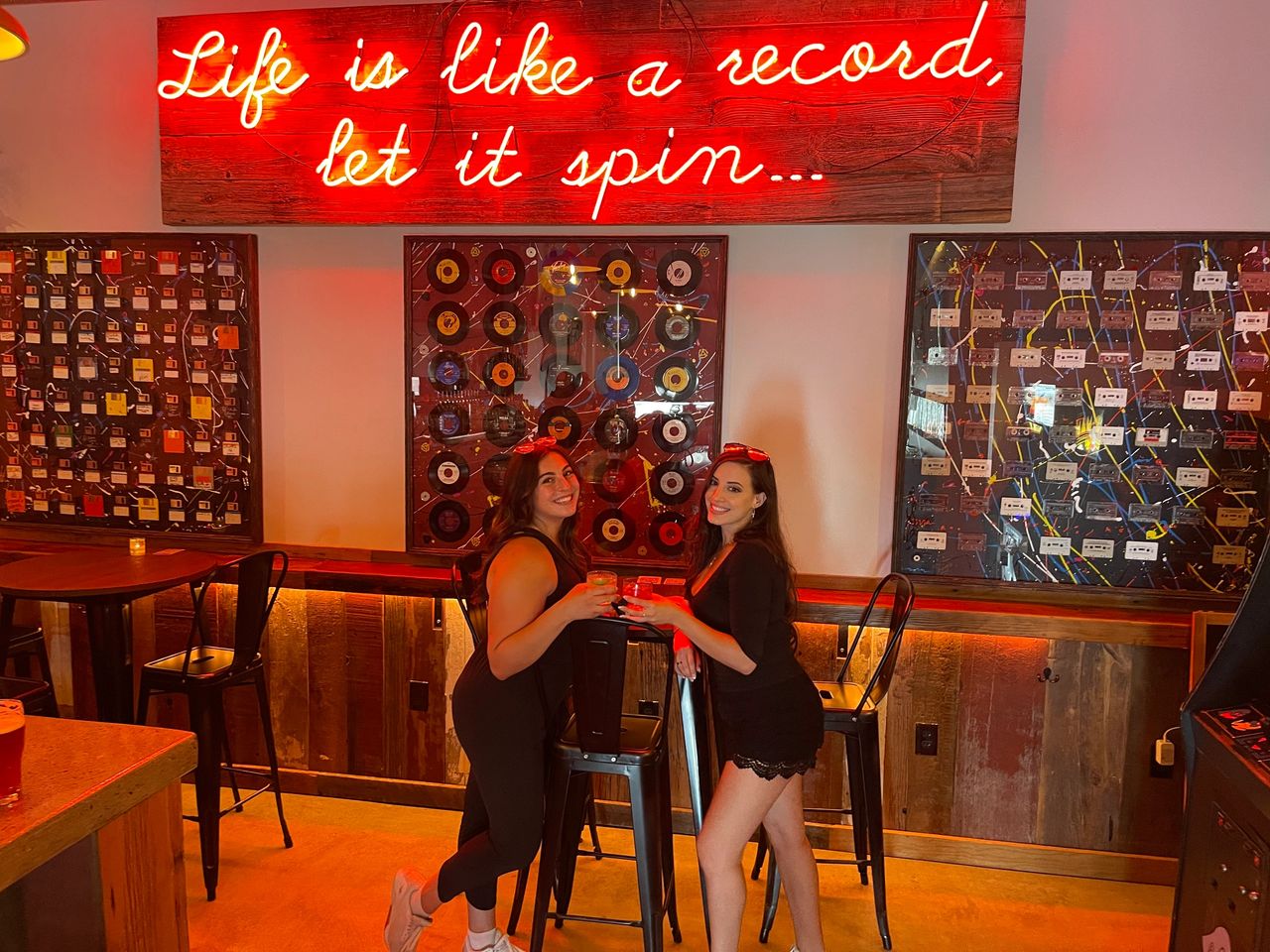 Here's me and my friend Juliana this past weekend at The Vinyl Room. I may or may not have been drunk by this point…which means good times were had 🙂 Had to save the best picture for last of course ♥️
---
Does Beacon look like the perfect fall destination or what?? Let me know your thoughts in the comments below!